Azamara Quest
Everything you'd expect and more
Like her sister ship, the Azamara Journey is a mid-sized beauty with a deck plan well-suited to the needs of modern voyagers. In addition to going to the most celebrated destinations on Earth, youll also go to less-traveled ports, enjoy scenic rivers and waterways that are off-limits to big cruise lines, and sail to the doorstep of great cities like Seville, Hong Kong, and Bordeaux.
You'll never feel crowded in the comfortable social spaces of her bars, restaurants, and lounges. Youll love the genial club-like atmosphere and the way the attentive staff and crew get to know you. And youll feel the same friendliness with your fellow voyagers.
Staterooms feature modern amenities, furnishings, and European linens. And one of the greatest features of this ship is the large number of staterooms with verandas. There's nothing better than opening your door to the fresh sea air and views.
Azamara's friendly ships are an altogether wonderful place to call your home away from home!
More cruises featuring Azamara Quest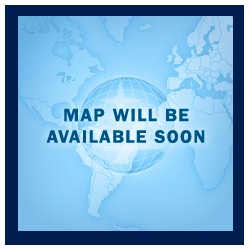 7-Nights Roundtrip from Athens Cruise
Roundtrip from Athens calling on Patmos - greece; Ephesus; Rhodes; Chania - crete - greece; Santorini and Mykonos
Virtuoso Voyages Exclusive Experience
Complimentary, exclusive and unique Virtuoso Voyages event in
Kusadasi
. Click on
Virtuoso Voyages
tab for complete details.
AzAmazing Evenings - A Night Like No Other
Complimentary, authentic, bespoke event in
Chania
. See
AzAmazing Evening
for complete details.
Departure Date
Special Offers
Price From
Voyages

Virtuoso Exclusive Voyages Offer

Book this itinerary through us, your Virtuoso Travel Specialist, and receive exclusive benefits at no additional cost, including:

Competitive cruise fare
Festive, onboard cocktail reception
Onboard host

Plus one of the Following Options based on Availability:

Option 1: Exclusive Private Virtuoso Voyages Shore Event, and Onboard Value Credit, or...

Option 2: Credit towards the purchase of a custom On Site shore excursion, Virtuoso Discoveries Pre or Post Cruise Hotel Package or other Virtuoso Preferred Product, or...

Option 3: Onboard Spending Credit

Please note: Credit amounts vary based on category of stateroom and may not be available in all stateroom categories.

June 21, 2017
SOLD OUT

Category
Price From
Availability
Club World Owners Suite with Veranda (CW)

The best, most spacious accomodations onboard the Azamara Journey and Azamara Quest. All six of these suites are located aft.

$9,699
SOLD OUT
Club Ocean Suite with Veranda (CO)

There are four of these suites onboard Azamara Journey and Azamara Quest, all located forward.

$8,599
SOLD OUT
Club Spa Suite with Veranda (N2)

Tranquil Club Spa Suite, located next to the Sanctum Spa, have private veranda, glass-enclosed spa soaking tub, and rain shower

$3,899
SOLD OUT
Club Continent Suite with Veranda (N1)

Step up to these large, beautiful Club Continent Suites located on Deck Eight for the best views onboard.

$5,199
SOLD OUT
Club Veranda Stateroom (VX)

There's nothing like having your own private balcony.

$3,949
SOLD OUT
Club Oceanview Stateroom (05)

From a porthole to a wide picture window - you'll love the natural light.

$3,299
SOLD OUT
Obstructed Club Oceanview Stateroom (08)

Even though these Club Oceanview staterooms have obstructed views, they represent an excellent value over Inside staterooms.

$3,099
SOLD OUT
Club Interior Stateroom (09)

Budget conscious accommodations - dark, quiet and compact.

$2,979
SOLD OUT

Click or call and mention offer A-131

(877) 394-8130

Sold Out - This category is no longer available on this date and no further reservations are being taken for this category.

Wait List - This category is no longer available on this date. However you may join a waitlist where you'll be offered this category/price as previous confirmed reservations are cancelled or changed. To guarantee travel on this date, you must reserve an available category AND waitlist your preferred category.

Guarantee - The cruise line will assign the specific stateroom, sometimes as late as the day of sailing. You are not able to select a specific stateroom or location. You are guaranteed a stateroom in the selected category and if all staterooms in the selected category sell out, you will be upgraded to a higher category.
Virtuoso Voyages Sailing
Travel with Virtuoso and you'll see the world in an entirely new light
When you reserve this cruise through us, your Virtuoso Travel Specialist, you automatically become a member of the prestigious
Virtuoso Voyages
, entitling you to a wealth of privileges and complimentary amenities - including a unique and
exclusive shore event
not available to the general cruising public.
NOTE: You may choose this exclusive shore event, credit toward a customized Virtuoso on-shore event, credit toward a Virtuoso Discovery pre/post hotel stay or shipboard credit. Ask us for complete option details. Credit amount may vary based on stateroom category booked. Credit may not be offered in all categories.
Exclusive Shore Event: Kusadasi | Ancient Ephesus and Festive Lunch at the Kismet Hotel
Kusadasi is a charming fishing village and resort on the Turkish Aegean. It is also the port for the ancient ruins at Ephesus. This great commercial city, once home to 300,000 people, flourished between 600 BC and AD 500. A Roman writer dubbed Ephesus
Lumen Asiae
Light of Asia for its beauty and location. In the books of the New Testament, Ephesus is the fourth greatest city in the world. Only Rome, Alexandria, and Antioch in Syria were more renowned. The city was simply stunning.
On our journey to the magnificent ruins of Ephesus there will be an opportunity for us to visit the House of the Virgin Mary, where it is thought she lived the last years of her life. This lovely little chapel is set in the hills behind Ephesus.
Arriving at Ephesus, Voyager Club travelers will tour these remarkable ruins and enjoy a private walking tour. Julius Aguila built the Library of Celsus in AD 135 in honor of his father, Celsus. Not only did this Royal Road library store between 9,500 and 12,000 parchment and papyri documents collected by this learned man (the walls were amazingly thick, so as to avoid any chance of mildew), but it is also the final resting-place of Celsus. The Arcadian Way (also known as the Royal Road) stretched from the harbor to the city's theater for drama. You can just imagine the spectacle of parades chariots abreast on this one-hundred-foot wide roadway.
One of the highlights of our visit to Ephesus will be exclusive access to the recently discovered Yamac Terrace houses, a fascinating archeological site that is currently being excavated.
Construction of the great theater of Ephesus was started during the reign of Claudius (AD 41-54) and was completed under his successor, Trajan. The diameter of this immense hall was 495 feet. The Odeion had 22 tiers, could accommodate 1,500 spectators, and was acoustically perfect for performances by musicians and poets. The Temple of Diana this Roman goddess of fertility and resurrection was most revered here was four times the size of the Parthenon. Even in ruins, it is impressive. Curiously, the temple was built in marshy soil to protect it from earthquake damage.
A wonderful luncheon with wine has been reserved at the Kismet Hotel overlooking Kusadasi Harbor. A leisurely repast will allow you time to reflect on all of the ancient treasures of Ephesus. Just as fine cuisine awaited first-century travelers, a feast of local specialties and fine European wines awaits you. After lunch, we'll have the option of returning to the ship, or spending independent time in Kusadasi for some shopping.
Approximate Length: Six hours.
Suggested Attire: Light casual wear with comfortable walking shoes. Sunscreen is highly recommended.
Walking Note: This tour includes at least two hours of walking outdoors, with steps, cobblestone streets, and uneven surfaces. It is not recommended for those with walking difficulties or requiring use of a wheelchair.
PLEASE NOTE: All Virtuoso events ashore are capacity controlled and require a minimum number of participants to operate. Events are subject to change without notice. These events are individually tailored for each date and arrival. Your event could be different than whats noted here; but it will be designed to be memorable and to bring you a travelers view that you will treasure, and would otherwise miss entirely. Final details will be outlined in program letters provided by your Virtuoso host aboard ship.
AzAmazing Evenings Exclusive Event: Andreas Boutsikakis Piano Recital at Firkas Fortress
Event Port: Chania
Discover the incredible piano playing of Andreas Boutsikakis, a beloved and famous Greek composer and performer, at Yali Tzami Mosque Square at the Venetian Harbor.
Please Note: AzAmazing Evenings events are included on all voyages with the exception of Transatlantic crossings. Event date, port and location are subject to change or cancellation without notice. AzAmazing Evenings are complimentary; however, reservations are required. Cancellations must be made before 10:00 pm the previous day otherwise cancellation penalties may apply.