Azamara Journey
A comfortable, upscale cruise experience
Like her sister ship, the Azamara Journey is a mid-sized beauty with a deck plan well-suited to the needs of modern voyagers. In addition to going to the most celebrated destinations on Earth, youll also go to less-traveled ports, enjoy scenic rivers and waterways that are off-limits to big cruise lines, and sail to the doorstep of great cities like Seville, Hong Kong, and Bordeaux.
You'll never feel crowded in the comfortable social spaces of her bars, restaurants, and lounges. Youll love the genial club-like atmosphere and the way the attentive staff and crew get to know you. And youll feel the same friendliness with your fellow voyagers.
Staterooms feature modern amenities, furnishings, and European linens. And one of the greatest features of this ship is the large number of staterooms with verandas. There's nothing better than opening your door to the fresh sea air and views.
Azamara's friendly ships are an altogether wonderful place to call your home away from home!
More cruises featuring Azamara Journey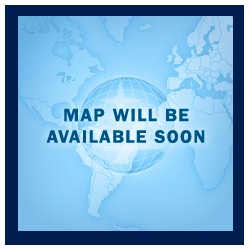 14-Nights from Singapore to Hong Kong Cruise
From Singapore to Hong Kong
featuring overnight stays in Bangkok; Ho Chi Minh City and Hanoi
calling on Ko Samui; Bangkok and Hue with 4 days at sea
Virtuoso Voyages Exclusive Experience
Complimentary, exclusive and unique Virtuoso Voyages event in
Ho Chi Minh City
. Click on
Virtuoso Voyages
tab for complete details.
AzAmazing Evenings - A Night Like No Other
Complimentary, authentic, bespoke event in
Bangkok
. See
AzAmazing Evening
for complete details.
Date (2017)
Day
Destination
Notes
Arrive
Depart
Dec 9
Sat
1
Singapore, Singapore
5:00PM
Dec 10
Sun
2
At Sea
Dec 11
Mon
3
Ko Samui, Thailand
8:00AM
2:00PM
Dec 12
Tue
4
Bangkok, Thailand
port: Laem Chabang
8:00AM
(overnight)
Dec 13
Wed
5
Bangkok, Thailand
port: Laem Chabang
(overnight)
Dec 14
Thu
6
Bangkok, Thailand
port: Laem Chabang
2:00PM
Dec 15
Fri
7
At Sea
Dec 16
Sat
8
Ho Chi Minh City, Vietnam
formerly Saigon
12:00PM
(overnight)
Dec 17
Sun
9
Ho Chi Minh City, Vietnam
formerly Saigon
4:00PM
Dec 18
Mon
10
At Sea
Dec 19
Tue
11
Hue, Vietnam
7:00AM
6:00PM
Dec 20
Wed
12
Hanoi, Vietnam
port: Halong Bay
1:30PM
(overnight)
Dec 21
Thu
13
Hanoi, Vietnam
port: Halong Bay
7:00PM
Dec 22
Fri
14
At Sea
Dec 23
Sat
15
Hong Kong, China
7:00AM
Departure Date
Special Offers
Price From
Voyages

Virtuoso Exclusive Voyages Offer

Book this itinerary through us, your Virtuoso Travel Specialist, and receive exclusive benefits at no additional cost, including:

Competitive cruise fare
Festive, onboard cocktail reception
Onboard host

Plus one of the Following Options based on Availability:

Option 1: Exclusive Private Virtuoso Voyages Shore Event, and Onboard Value Credit, or...

Option 2: Credit towards the purchase of a custom On Site shore excursion, Virtuoso Discoveries Pre or Post Cruise Hotel Package or other Virtuoso Preferred Product, or...

Option 3: Onboard Spending Credit

Please note: Credit amounts vary based on category of stateroom and may not be available in all stateroom categories.

December 09, 2017
SOLD OUT

Category
Price From
Availability
Club World Owners Suite with Veranda (CW)

The best, most spacious accomodations onboard the Azamara Journey and Azamara Quest. All six of these suites are located aft.

$10,299
SOLD OUT
Club Ocean Suite with Veranda (CO)

There are four of these suites onboard Azamara Journey and Azamara Quest, all located forward.

$10,799
SOLD OUT
Club Spa Suite with Veranda (SP)

Tranquil Club Spa Suite, located next to the Sanctum Spa, have private veranda, glass-enclosed spa soaking tub, and rain shower

$8,979
SOLD OUT
Club Continent Suite with Veranda (N2)

Step up to these large, beautiful Club Continent Suites located on Deck Eight for the best views onboard.

$8,199
SOLD OUT
Club Veranda Stateroom (V3)

There's nothing like having your own private balcony.

$5,299
SOLD OUT
Club Oceanview Stateroom (Y-OS)

From a porthole to a wide picture window - you'll love the natural light.

$1,999
SOLD OUT
Obstructed Club Oceanview Stateroom (08)

Even though these Club Oceanview staterooms have obstructed views, they represent an excellent value over Inside staterooms.

$4,199
SOLD OUT
Club Interior Stateroom (Z-IS)

Budget conscious accommodations - dark, quiet and compact.

$1,899
SOLD OUT

Click or call and mention offer A-116

(877) 394-8130

Sold Out - This category is no longer available on this date and no further reservations are being taken for this category.

Wait List - This category is no longer available on this date. However you may join a waitlist where you'll be offered this category/price as previous confirmed reservations are cancelled or changed. To guarantee travel on this date, you must reserve an available category AND waitlist your preferred category.

Guarantee - The cruise line will assign the specific stateroom, sometimes as late as the day of sailing. You are not able to select a specific stateroom or location. You are guaranteed a stateroom in the selected category and if all staterooms in the selected category sell out, you will be upgraded to a higher category.
Virtuoso Voyages Sailing
Travel with Virtuoso and you'll see the world in an entirely new light
When you reserve this cruise through us, your Virtuoso Travel Specialist, you automatically become a member of the prestigious
Virtuoso Voyages
, entitling you to a wealth of privileges and complimentary amenities - including a unique and
exclusive shore event
not available to the general cruising public.
NOTE: You may choose this exclusive shore event, credit toward a customized Virtuoso on-shore event, credit toward a Virtuoso Discovery pre/post hotel stay or shipboard credit. Ask us for complete option details. Credit amount may vary based on stateroom category booked. Credit may not be offered in all categories.
Exclusive Shore Event: Ho Chi Minh City| Saigon Sights and Gala Lunch
"South" Vietnam's former capital has been named Ho Chi Minh City for nearly 30 years, but it is still commonly referred to as Saigon. And its hustle and bustle continues to be reminiscent of the city's French colonial era: bicycles, rickshaws, cyclos, and motor scooters clog crowded streets lined with 18th- and 19th-century buildings.
Following our departure from the pier, we will enjoy a brief visit to some of the city's most important landmarks, including the Notre Dame Cathedral and Post Office, both reminders of the French influence and colonization. Capped with a huge portrait of Ho Chi Minh himself, the post office is a lively place where you will have the opportunity to send a postcard to friends and family back home.
We will visit the former Presidential Palace, once the headquarters for the South Vietnamese government prior and during the Vietnamese war. The interiors have been carefully preserved the way they were the day Saigon fell. We will enter through the main gate, the scene of the iconic photograph of the North Vietnamese tank crashing through the gates of the Palace.
Lunch features another historic, but lesser known landmark, as we are invited as guests to the former private residence of Henry Cabot Lodge, the American Ambassador to South Vietnam during two periods in the 1960's. Now a private home, it is arguably the only piece of American history left in Saigon, the residence has been lovingly restored to its former glory and offers a most unique and exclusive venue for our group. Entering the stately gates, we will be welcomed with drinks and a variety of local appetizers in the garden area authentically decorated as a Vietnamese food market.
Stepping into the home, we'll note the simple yet elegant decor, and make our way to the grand dining room via the polished wood staircase. Our sumptuous lunch will be served where the Ambassador once entertained important dignitaries and visitors. We'll feast on a banquet of traditional Vietnamese specialties complimented by wine served on two levels in the dining room, accompanied by a performance of traditional South Vietnamese music. This magical experience will provide memories that you will long treasure and talk about.
Following our lunch, we will return to the ship.
Approximate Length: Six hours, 30 minutes
Suggested Attire: Smart casual with comfortable shoes. Moderate walking with some steps in the palace and house.
PLEASE NOTE: All Virtuoso events ashore are capacity controlled and require a minimum number of participants to operate. Events are subject to change without notice. These events are individually tailored for each date and arrival. Your event could be different than whats noted here; but it will be designed to be memorable and to bring you a travelers view that you will treasure, and would otherwise miss entirely. Final details will be outlined in program letters provided by your Virtuoso host aboard ship.
AzAmazing Evenings Exclusive Event: Discovering Bangkok's Ancient City
Event Port: Bangkok (Klong Toey)
Celebrate a Thai festival at Dusit Maha Prasat Throne Hall in the Ancient City, a lush 200-acre site of splendidly reproduced temples, shrines, palaces and stupas.
Please Note: AzAmazing Evenings events are included on all voyages with the exception of Transatlantic crossings. Event date, port and location are subject to change or cancellation without notice. AzAmazing Evenings are complimentary; however, reservations are required. Cancellations must be made before 10:00 pm the previous day otherwise cancellation penalties may apply.