Azamara Journey
A comfortable, upscale cruise experience
Like her sister ship, the Azamara Journey is a mid-sized beauty with a deck plan well-suited to the needs of modern voyagers. In addition to going to the most celebrated destinations on Earth, youll also go to less-traveled ports, enjoy scenic rivers and waterways that are off-limits to big cruise lines, and sail to the doorstep of great cities like Seville, Hong Kong, and Bordeaux.
You'll never feel crowded in the comfortable social spaces of her bars, restaurants, and lounges. Youll love the genial club-like atmosphere and the way the attentive staff and crew get to know you. And youll feel the same friendliness with your fellow voyagers.
Staterooms feature modern amenities, furnishings, and European linens. And one of the greatest features of this ship is the large number of staterooms with verandas. There's nothing better than opening your door to the fresh sea air and views.
Azamara's friendly ships are an altogether wonderful place to call your home away from home!
More cruises featuring Azamara Journey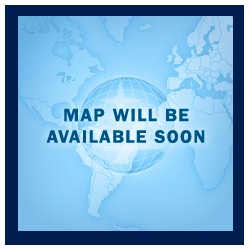 9-Nights from Rome to Barcelona Cruise
From Rome to Barcelona calling on Florence; Portofino - italy; Elba (portoferraio) - italy; Sorrento; Amalfi; Trapani - sicily and Cagliari - Sardinia - Italy with 1 day at sea
Virtuoso Voyages Exclusive Experience
Complimentary, exclusive and unique Virtuoso Voyages event in
Livorno
. Click on
Virtuoso Voyages
tab for complete details.
Date (2018)
Day
Destination
Notes
Arrive
Depart
Oct 6
Sat
1
Rome, Italy
port: Civitavecchia
6:00PM
Oct 7
Sun
2
Florence, Italy
port: Livorno
7:30AM
11:00PM
Oct 8
Mon
3
Portofino - italy
8:00AM
10:00PM
Oct 9
Tue
4
Elba (portoferraio) - italy
8:00AM
2:00PM
Oct 10
Wed
5
Sorrento, Italy
8:00AM
9:00PM
Oct 11
Thu
6
Amalfi, Italy
7:30AM
7:00PM
Oct 12
Fri
7
Trapani - sicily
8:30AM
6:00PM
Oct 13
Sat
8
Cagliari - Sardinia - Italy
8:00AM
8:00PM
Oct 14
Sun
9
At Sea
Oct 15
Mon
10
Barcelona, Spain
7:00AM
Departure Date
Special Offers
Price From
Voyages

Virtuoso Exclusive Voyages Offer

Book this itinerary through us, your Virtuoso Travel Specialist, and receive exclusive benefits at no additional cost, including:

Competitive cruise fare
Festive, onboard cocktail reception
Onboard host

Plus one of the Following Options based on Availability:

Option 1: Exclusive Private Virtuoso Voyages Shore Event, and Onboard Value Credit, or...

Option 2: Credit towards the purchase of a custom On Site shore excursion, Virtuoso Discoveries Pre or Post Cruise Hotel Package or other Virtuoso Preferred Product, or...

Option 3: Onboard Spending Credit

Please note: Credit amounts vary based on category of stateroom and may not be available in all stateroom categories.

Explore More

Special Explore More Offer
Azamara Club Cruises' Country-Intensive Voyages feature immersive itineraries that allow more in-depth exploration of multiple destinations in one country.

October 06, 2018
$2,199

Category
Price From
Availability
Club World Owners Suite with Veranda (CW)

The best, most spacious accomodations onboard the Azamara Journey and Azamara Quest. All six of these suites are located aft.

$10,599
SOLD OUT
Club Ocean Suite with Veranda (CO)

There are four of these suites onboard Azamara Journey and Azamara Quest, all located forward.

$7,799
SOLD OUT
Club Spa Suite with Veranda (SP)

Tranquil Club Spa Suite, located next to the Sanctum Spa, have private veranda, glass-enclosed spa soaking tub, and rain shower

$7,439
SOLD OUT
Club Continent Suite with Veranda (N1)

Step up to these large, beautiful Club Continent Suites located on Deck Eight for the best views onboard.

$6,449
SOLD OUT
Club Veranda Stateroom (V3)

There's nothing like having your own private balcony.

$4,499
Club Oceanview Stateroom (05)

From a porthole to a wide picture window - you'll love the natural light.

$3,199
SOLD OUT
Obstructed Club Oceanview Stateroom (08)

Even though these Club Oceanview staterooms have obstructed views, they represent an excellent value over Inside staterooms.

$2,999
SOLD OUT
Club Interior Stateroom (12)

Budget conscious accommodations - dark, quiet and compact.

$2,199
SOLD OUT

Click or call and mention offer A-381

(877) 394-8130

Sold Out - This category is no longer available on this date and no further reservations are being taken for this category.

Wait List - This category is no longer available on this date. However you may join a waitlist where you'll be offered this category/price as previous confirmed reservations are cancelled or changed. To guarantee travel on this date, you must reserve an available category AND waitlist your preferred category.

Guarantee - The cruise line will assign the specific stateroom, sometimes as late as the day of sailing. You are not able to select a specific stateroom or location. You are guaranteed a stateroom in the selected category and if all staterooms in the selected category sell out, you will be upgraded to a higher category.
Virtuoso Voyages Sailing
Travel with Virtuoso and you'll see the world in an entirely new light
When you reserve this cruise through us, your Virtuoso Travel Specialist, you automatically become a member of the prestigious
Virtuoso Voyages
, entitling you to a wealth of privileges and complimentary amenities - including a unique and
exclusive shore event
not available to the general cruising public.
NOTE: You may choose this exclusive shore event, credit toward a customized Virtuoso on-shore event, credit toward a Virtuoso Discovery pre/post hotel stay or shipboard credit. Ask us for complete option details. Credit amount may vary based on stateroom category booked. Credit may not be offered in all categories.
Exclusive Shore Event: Livorno | San Miniato and de Vinci with Festive Lunch
We begin our day with a leisurely drive to the charming village of San Miniato nestled in the scenic rolling Pisan hills and dominating the lower Arno valley.
San Miniato is a beautiful medieval village oozing charm and history which is especially popular and a privileged habitat for truffles, in particular the rare and expensive white truffles which are grown and picked here. Often known as the jewel of the Pisan hill, it is strategically located at the top of three small hills and along the ancient Via Francigena which connects San Miniato to major cities such as Florence, Pisa, Rome and Siena. As a result, San Miniato over the centuries has been exposed to a constant flow of trade and travelers and has become a favorite town for many Noblemen, Emperors and Popes over the years.
We will enjoy wandering around the historic center and discovering the beauty of the old lavish palaces, the ancient tower fortress and the beautiful Romanesque style of facades, frescoes and floors throughout the village. You will see in Piazza del Popolo, the church of San Domenico, with its unfinished facade, and also the Duomo, a Latin cross church.
You will also have time at your leisure to explore San Miniato further by maybe choosing to climb the Torre di Federico which was built between 1217 and 1221 and named in honor of the Emperor and today is a "symbol" of San Miniato and despite the steps, is well worth the climb to enjoy the breathtaking views of the beautiful Tuscan landscape. Or you may use this time to shop for pottery or local specialties such as the white truffle!
Next, within a historical building we will find a young, bubbly kitchen which uses traditional flavors but with a modern twist, the Pepe Nero Restaurant. Here we will enjoy the Chef's take on favorite specialties and taste the wonderful delicate flavors of both land and sea whilst looking over to the beautiful Tuscan countryside from our summer terrace.
After our time in beautiful San Miniato, we will head to the town of Vinci where we will enjoy discovering more about the legendary Leonardo da Vinci, his life and home. We will visit the wonderful museum which was dedicated to him. The museum hosts the most complete collection of all the models of his inventions, as well as machines and references to handwritten notes and artistic sketches. The museum also is home to the most extensive and original collections devoted to his various interests in technology, architecture, science etc. Certainly the place most intimately linked to the figure of da Vinci is the fifteenth century farmhouse where the great artist was born, which we will also visit.
After our day of exploring, we will return back to the ship.
Approximate Length: Seven hours, 30 minutes.
Suggested Attire: Resort casual wear with comfortable shoes. This tour includes some steps and inclines. Light to moderate walking.
PLEASE NOTE: All Virtuoso events ashore are capacity controlled and require a minimum number of participants to operate. Events are subject to change without notice. These events are individually tailored for each date and arrival. Your event could be different than whats noted here; but it will be designed to be memorable and to bring you a travelers view that you will treasure, and would otherwise miss entirely. Final details will be outlined in program letters provided by your Virtuoso host aboard ship.